POSTS
Finished "I, CLAVDIVS"
Blog
Lauren and I took to calling that "eye klav-divs" towards the end of the series ( 13 episodes ). It's an excellent mini-series, truly showing the capability of television to deliver high art, quality acting, and subtle direction to the masses.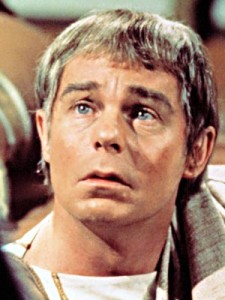 Let all the poisons that lurk in the mud hatch out!
Instead of the sublime, we now choose to stew in the mud.
If you have the chance and want to be boggled at the astounding amount of treachery that members of the same family can visit upon one another, "I, Claudius" is a great tale. I loved Jacobi's Claudius, he captures a vulnerability and fear through the first 10 episodes that inspire so much pathos and tenderness that you have to root for him all the way through – even when the necessities of his office drive him onto a path of corruption and bloodshed.
I also liked the amazing or impressionistic way the sets were designed. Being a mid-70's BBC drama, the budget was assuredly tight, but with just a few paper-mache effects of pillars we had no problem accepting "Ah, this is a palace" or "this is a desolate island cottage".
Sian Phillips receives eternal praise as the scheming, murderous, materfamilias, Livia. Episodes without her lacked a certain punch and I can definitely see why De Laurentiis and Lynch cast her as the Reverend Mother Mohaim in "Dune".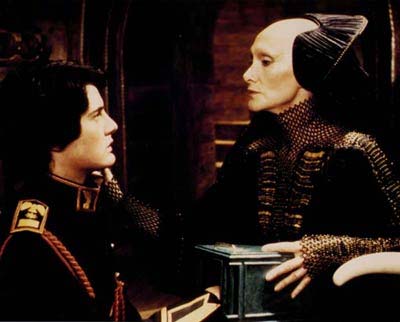 Listen here, Claud, er, Paul, I've got a little box for you…
It's definitely worth a viewing if you have, uh, 13 hours for it.