Yes, folks, I have purchased a Nissan Xterra from the friendly folks at Town North Nissan. It's an "S" model with 4x4. I'm hoping that we can use it this winter to go snowboarding in Colorado.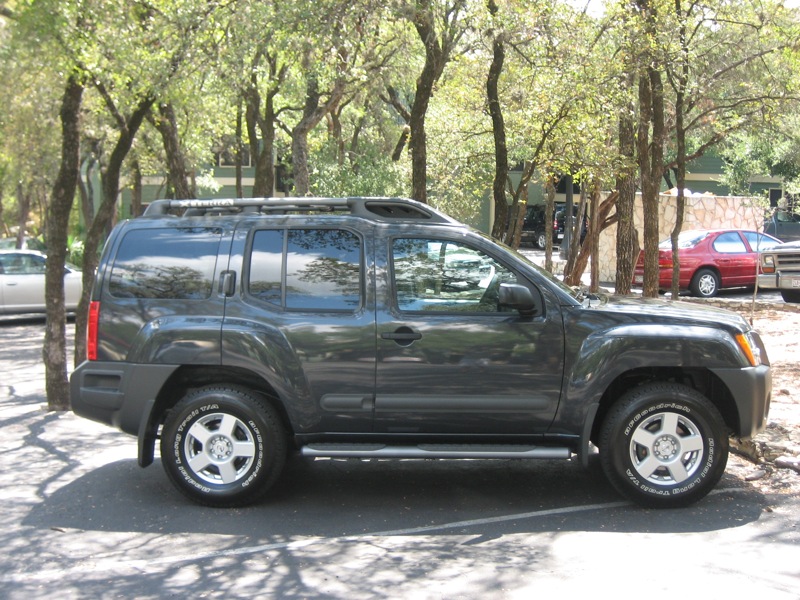 Now some of you will be noting that it wasn't all that long ago that I was posting pictures of my recently purchased BMW. You might be thinking that I have a Scrooge McDuck like vault somewhere. No, that's not the case at all. The bimmer was fun and fine in the Bay. I couldn't have a house, I didn't go much of anywhere, I didn't do much of anything extravagant. Was that my fault? Was it the place? I think that the two were certainly both part to blame. Here in Austin, I'd rather load up a car and head out to the countryside, or take the car up to Colorado, etc. The sports sedan just wasn't the right match for my current lifestyle. So, it's time to put that sort of thing away ( for a while ;) ).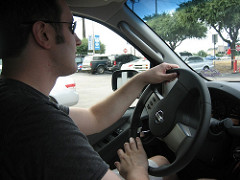 After picking up the car and riding off, we headed on down to South Congress to go look about a bit.
After parking we first headed to Allen's Boots, the exterior of which forms the white stone background seen in the picture below. It's a really great western wear store, it smells like leather and cotton, which I suppose is the requisite smell for a place such as that.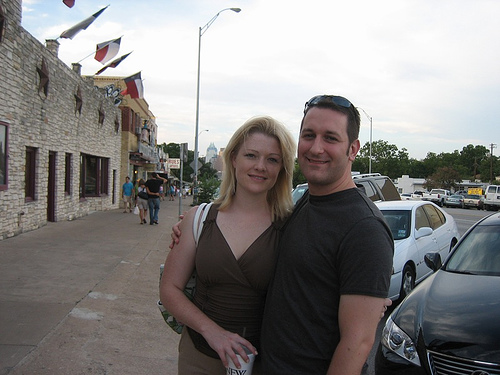 After that we mostly ambled up the West side of the street and then back down. We were really impressed with the beautiful landscaping and architecture used at the Hotel San Jose. They use a very Californian Zen-garden style.




We sat at the San Jose for a bit drinking rosé and lounging by the small pool. After a while, though, we grew a bit warm so we decided to dip our heels into the pool. We sat in the dimly candle-lit poolside area, sipping our drinks as the playlist went through some of the finer songs of T.Rex's "Slider" and a collection of Serge Gainsbourg.
After our visit to the San Jose we headed back home.
Sunday morning we woke up and went to go grab brunch at the Upper Crust bakery, but upon arriving we found out that they had sold out of the batch of quiches and the pickings were otherwise slim. We headed down to the Lamar location of [Austin Java][AJ] and had excellent breakfast ( steak and egg! ) quesadillas and breakfast tacos.
The rest of Sunday was spent getting ready for the week and making some progress in my understanding of JavaScript (see previous entries).