POSTS
The Doo-Wop of the Damned
Blog
Foreword: I've had this post incomplete in my drafts folder for many months, but the recent passing of the Eve of the DWotD (Doo-Wop of the Damned), Ronnie Spector, on January 12th has urged me to finally finish this one off. In memoriam.
An important part of my musical taste that intersects at horror, maudlin sentimentality, oceans of reverb, and beautiful harmonies deserves a name. I dub it the Doo-Wop of the Damned (DWotD). It's not a common taste, really, but I was trying to remember how it formed in me, so I thought I'd write down its recipe.
I've also created a playlist to sample some of the music discussed here:
Start With: The Reflectiveness of Boomer Culture (circa 1986)
In about 1986 while in 4th grade, I started really paying attention to what was on the radio.1 That was around the time I came to understood that radio stations had "formats" as I noticed the "Oldies" format FM radio station finding billboard space and regular time in my mom's car. At that time, it was the music of the 1950's and 1960's.
Buddy Holly - "Peggy Sue"
The Everly Brothers "All I Have to Do Is Dream" / "Cathy's Clown"
Early Elvis Presley
The Shirelles - "Tonight's the Night" / "Will You Still Love Me Tomorrow" (what a pair!)
Barry Mann - "Who Put the Bomp (in the Bomp, Bomp, Bomp)" (1961)
Dion - "The Wanderer" / "Runaround Sue"
The Marcels - "Blue Moon"
Gene Chandler - "Duke of Earl"
Dixie Cups - "Going to the Chapel"
Franki Valli - "Big Girls Don't Cry" (that falsetto!)
Bobby Darin - "Splish Splash" (also: used as the basis for a drain-clog chemical of the era…)
The Silhouettes - "Get a Job"
Riding pretty much anywhere with my mom, this was her radio station and I rapidly memorized these (and other) heavy rotation tracks. Additionally, this was the era when "Nick at Nite" debuted (1986-ish) featuring "Donna Reed," "My Three Sons," and "Mr. Ed" thus forming a certain "oldies for the eyeballs."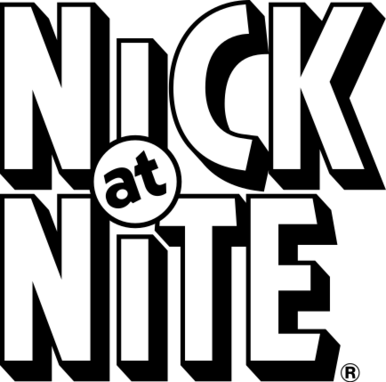 During the commercial breaks, it might not be surprising, I remember them pitching compilation record (or cassette! Or for the rich folks, CD!) sets that collected the oldies format radio songs.
Flavor with "La Bamba" (1987)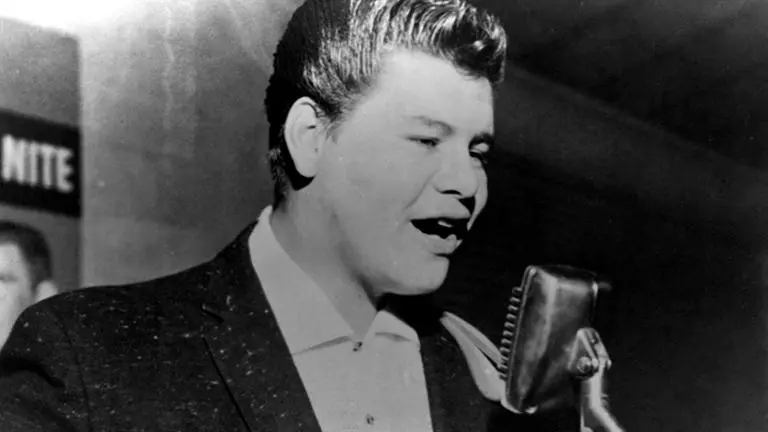 Lubbock boy Buddy Holly had died in the famous crash that took Ritchie Valens and the Big Bopper (and almost took Dion). So when La Bamba was released, there was a notable buzz in Houston. It probably wasn't the same as had shaken LA, Valens' home, but with Los Lobos' cover of "La Bamba" in heavy rotation on MTV, we were all very well familiar with that era of music.
Add In: The "Dirty Dancing" Tsunami (1987)
While the influences of my parents' taste (oldies) and "La Bamba" might have been missable, nobody puts baby in a corner could have missed the "Dirty Dancing" movie and, perhaps more important, soundtrack juggernaut of 1987. The soundtrack was so greatly loved, that songs that didn't make it on the first soundtrack album were released on second album. I think it's inconceivable that that would happen today (well, beyond that people don't really buy albums anymore).
I was growing slightly more hormonally sensitive at that time, and the opening swoony richness and intoxicating vocals forever changed my brainstem the day I heard Ronnie Spector open up the album with "Be My Baby." He voice was sweet, swooping, coyly sexy, grand, majestic with the (I later learned) Wall of Sound just pushing you over like the intoxication of love itself. What an icon!
Incidentally, Ronnie was having a bit of a moment there in 1987 with her cameo vocals in 1986's "Take Me Home Tonight" by Eddie Money still echoing. I remember my fabulous Aunt Nancy taking me to the corner store on a cold winter's night to pick up some grocery item and she sang the "just like Ronnie sang 'Be my little bay-bay'."
Anyway, beehive beyond the Ronettes, there were icons like:
Otis Redding - "These Arms of Mine" (and so many more)
The Five Satins - "In the Still of the Nite"
Mickey and Sylvia - "Love is Strange"
etc.
Swirl With Tears
While melancholy was certainly an element of the oldies radio format that my mom's radio often played, Elvis' "Are You Lonely Tonight" and Santo and Johnny's "Sleepwalk" come to mind, for true heartbreak you would have to visit my dad's radio which was dominantly old-school country & western.
Within that format, there was no voice that so carefully walked the line between gospel, murder, and the Southern Gothic quite like Patsy Cline.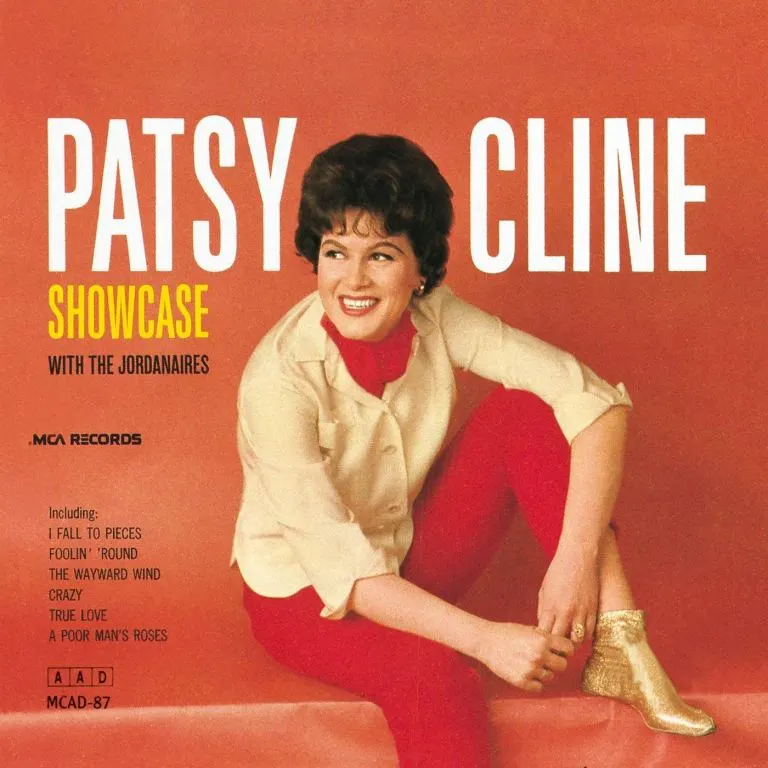 My dad had Patsy's collection and I remember my grandmother, his mother, often played it when she was visiting and extolled Patsy's voice. I guess Southeastern girls always stick together. But Patsy's fragility and emotional availability was like nothing I'd heard on MTV or on the oldies format. She was exposed.
Serve on Ice as Cold as the Chicago Streets
In 1986, it was common for my family to spend Friday nights getting Mexican food out at the local restaurant. My mom would always bring us to the restaurant, but it was common for one of us kids to ride home with Dad. As it so happened, in 1986, NBC debuted the (now-)cult TV show "Crime Story" starring Dennis Farina. Notably it featured the neon, cars, and music spectacle that we associate with Michael Mann's stylistics ("Miami Vice," "Heat"), but put it back into the oldies era. I remember Dad and I making sure to get home in time to catch that week's episode. Reading up on it, I don't think I grokked the plot. I think I just wanted to see the show's opening theme song a reinterpretation of one of the DWotD's highest (lowest?) points, Del Shannon's Runaway.
Leave the Glass Empty as a Monahans Night
If melancholy is something, and its opposite it something, what is the existential nullity? What is the absence of everything?
I think it has to be the feeling Roy Orbison's recordings could leave in your brain stem. Orbison, whose voice was trained to expand into the vastness of West Texas nights somehow harnessed the emotional depths of desert desolation to deliver expansive echoing emotion. Orbison said that he trained his singing voice by going out to face the vast scrub brush and hard pan desert of West Texas (Odessa, Wink, Monahans) and singing into the emptiness. Doesn't his voice sound as empty and big as that vast starry space?
Or…
Variations
Over the years, the DWotD cocktail would get altered and tampered in my ears. I heard what it could do when mixed with gasoline, it could give you the psychobilly sounds of the Reverend Horton Heat.
Take it and mix it with gasoline and lysergic acid and you'd get the Butthole Surfers.
In Los Angeles a refined and sexy version of it had been perfected with flashes of lingerie, punk, and lust by The Cramps.
I learned about a Canadian distillation called Leonard Cohen in college:
and another distillation called "kd lang"
and family concern that channeled "Blue Moon" directly, the Cowboy Junkies:
From the Los Angeles via Montana, David Lynch used the aural power of the DWotD to fuel the sound of the great black empty in "Mulholland Drive" where it perfectly articulates an incomprehensible dream of beauty and sadness in the crowning scene "Llorando" that sees a Roy Orbison standard, rendered in Spanish, reveal absolute nothingness deep within profound beauty.
Modern Concotions
But in 2002 I heard Patsy Cline resurrected in one of the best DWotD champions, Neko Case. To hear her suck in all the oxygen in 3 counties in her barn-burnder of an opener of the record "Blacklisted" changed me in a profound way.
Contemporaneously to Neko, the Raveonettes, a Danish duo raised on the DWotD crashed into our shores featuring "Attack of the Ghost Riders" that followed a Cramps-inspired and Wall-of-Sound DWotD feel.
And revivals come and go, consider the hair apparent gone too soon Amy Winehouse:
And in the early aughts Elizabeth Grant invented the alter ego "Lana del Rey," a character that's an LA name bolted on a Hudson Valley pedigree that invites us to see that bouffanted debutantes with a country club membership and tickets to the Belmont Stakes get real, real sad too.
The DWotD is firmly rooted in humanity and we cannot be humans without it. I can feel it even in the last few years surging in the psychodramas of rapper Kid Cudi or in roots country revivalist Orville Peck. Perhaps the biggest champion of the last year has been Billie Eilish whose birth next to the LA wellspring of the vibe has given her latest music a decidedly DWotD feel.
Footnotes
Aside: Boomers in the Mirror
While writing this it struck me as odd that the boomer generation were already swallowing their own nostalgia cavalcade as early as 1986! To put that in perspective, many of those songs were barely 20 years old. It's strange to think that, ex nihilo my generation or late millennials would be a ripe enough target market to receive "Hits of 1998." Of course, after that moment, the sliding scale of "oldies" or "rock classics" was established at about 25 years, but it strikes me something unique to boomer experience that they needed to examine their own musical tastes barely two decades after the material was generated.
Pair their auto-autopsies of music with oldies format radio and "Dirty Dancing" with their visual autopsies of their own lives (1987) and I think it's a fair generational note that boomers were keen to reexamine their lives as they lived it for some incomprehensible reason. They also seemed readily willing to indulge in self-hate for this tendency for how much they, in popular media of their time, claimed that the character on the show that represented them, Hope, played by Mel Harris, was "whiny."