POSTS
Trying to Decipher Fancy German-American Longhand
in Ex-Facebook
Once, on Facebook I wrote: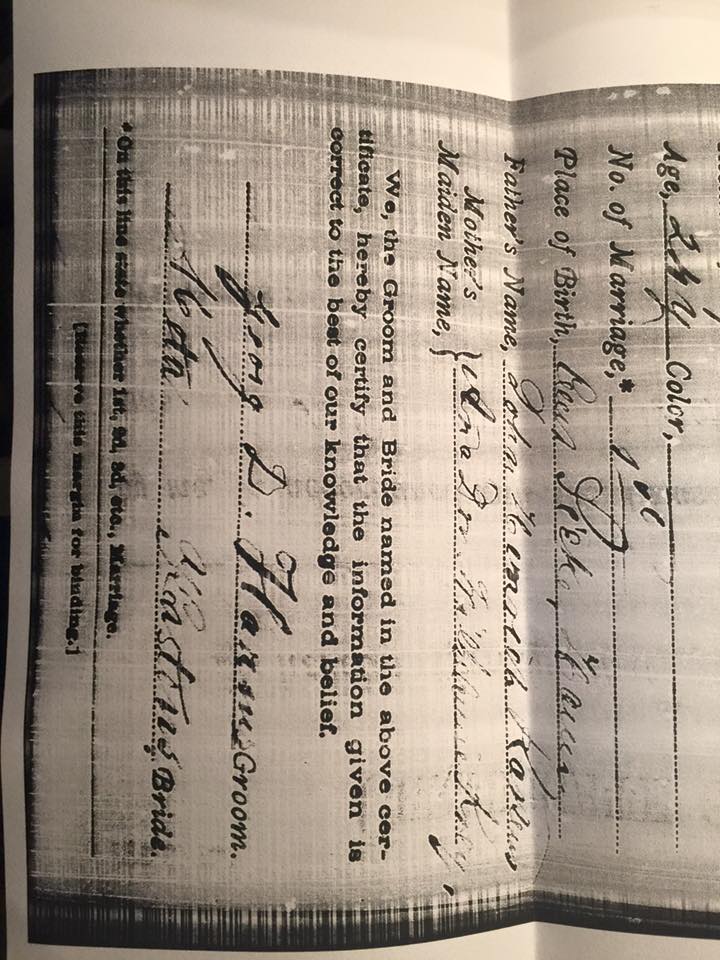 I need a miracle. I have the 1883 wedding license of my 2x great-grandparents — the first of my father's bloodline in America. City records said the records are rather damaged and the result is below. I'm trying to make out the place of birth.
It looks like:
Cesck Sieke, Hau(e)r
Uh, never heard of that place.
I have no idea where to go with this. In later censuses both report being from Germany. Can any of you make out the place? I'll be doing some computer pattern matching searches to try to find a winner, but was wondering if you could help.
I keep in mind that 24 years prior (1859) there was no Germany as such: Hannover, Hamburg, Holstein? I can't make it work. Maybe I'm missing some simple German background which makes this a snap but I'm stuck. Can any of you unlock this mystery?