POSTS
Immersive Birthday Dinner: Zigfields Midnight Frolic
Blog
As part of my birthday, Lauren bought us tickets to [Zigfeld's Midnight Frolic][Z].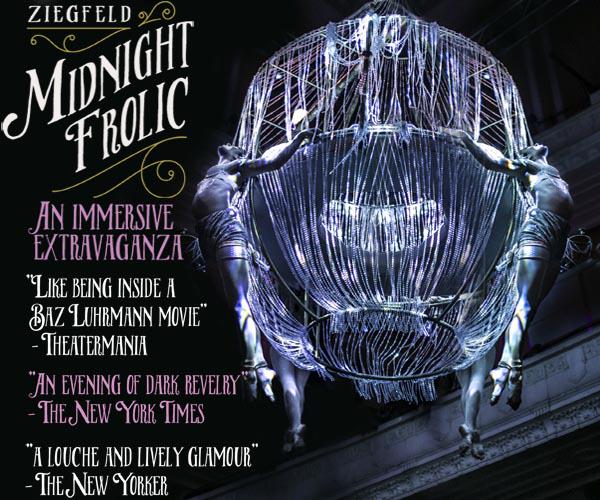 The show is a immersive theatre experience. You go and meet costumed period-era staff and are seated and are provided dinner. Then the floor show starts, but observing the show are actors in on the theatre production; that is, you watch the performance while another drama plays out around you.
The theater's lecherous owner, Zigfeld, appears to have an attraction that's a little too close to the star "Olive Thomas." Miss Olive also has caught the eye of another performer, "Jack Pickford" who marries her and takes her off to Paris. Needless to say, the associates of these actors: Mrs. Zigfeld, a breathy, volatile, and alcohol-fueled chanteuse named Marilyn Miller are not going to keep their emotions in check as they move about the floor complaining to guests about the nefarious backstage goings-on.
Immersive theater is a new experience and it's a bit confusing: you watch something, move somewhere else, talk to someone, etc. but eventually the thread emerges about the nature of the back story. Interspersed between the dramatic pieces, you can watch the floorshow which features stunning acts of acrobatics, ribald acts that recall the racy dances of the 1920's, and clever dance numbers.
It was a great time and I had a "mission" to make sure that I talked to our spurned and cross chanteuse, Marilyn Miller.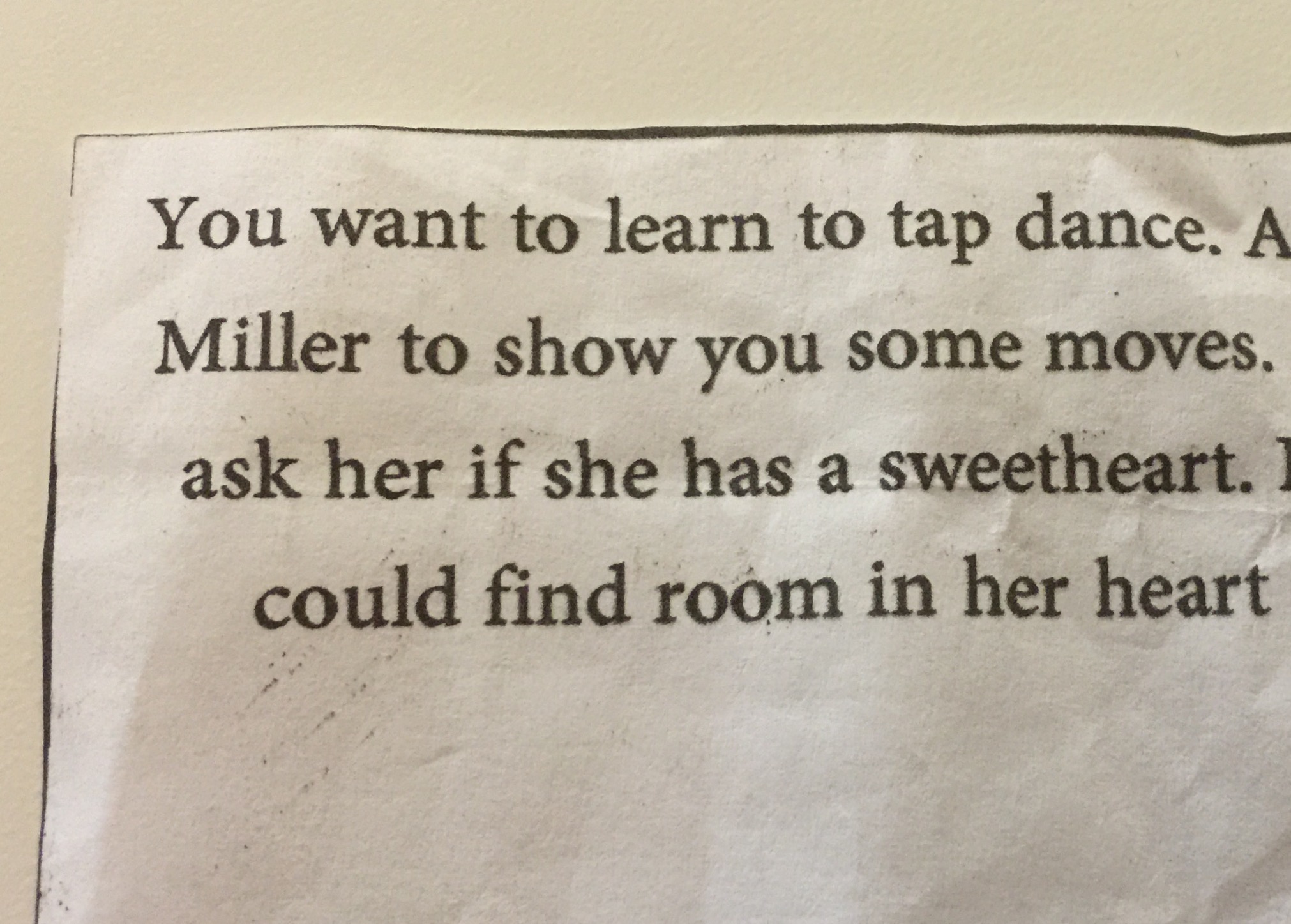 It was a really fun experience and at the end the author invited all of us to join the cast for an after-party in the bar. Lauren and I declined and headed out into the glaring midnight sunlight of Times Square. It's nice to visit the 20's, but it's great to hop home in the 21st century.