POSTS
Ladytron Seen, Melbotis Met
Blog
Saturday night Lauren and I went to see the fabulous Ladytron at Stubb's.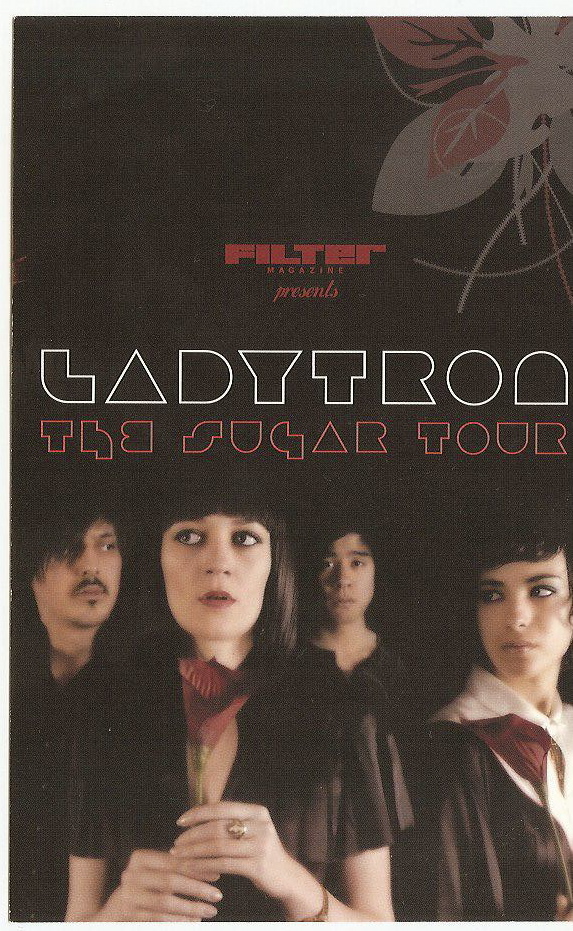 It was a really great show, with really great sound work. I've posted some pictures on Flickr. We had a really good spot in the 2nd row which afforded me the opportunity to grab some very good pictures of Mira Aroyo.
I thought it was pretty funny to think that only in Austin one could see the very 'antiseptic' band Ladytron whilst munching on a chopped brisket sandwich ( Stubb's BBQ is not to be doubted ).
Today I went over to The League of Melbotis' new home where I occasioned to meet Melbotis himself, ate a hamburger, read the League's copy of 300, and then came home to meet up with my girl.
We had Rounder's Pizza for dinner and I then picked up some new music: New Brazilian Girls, Regina Spektor, and the new Cardigans record. I also grabbed Running With Scissors in anticipation of the theatrical release.