POSTS
Taylor Mac and Brooklyn United Marching Band at the Celebrate Brooklyn Bandshell
Blog
I've not done much blogging since we moved to New York but I wanted to just say that we've been enjoying our summer here. It's been hot - that's something that I had forgotten about after living in SF for so long. I've been lucky to have some time off and we also had a chance to take Byron upstate to hike around the Catskills and even jump in a swimming hole near Woodstock.
One of the great perks about our neighborhood is a series of summer concerts called "Celebrate Brooklyn." Thus far we had seen Lucinda Williams. On the first we were graced by a performance from Taylor Mac. Taylor performs selections from the American Songbook as well as soul, funk, well, heck, anything. The song performances are much like cabaret: they feature setup, editorializing, vamping, etc.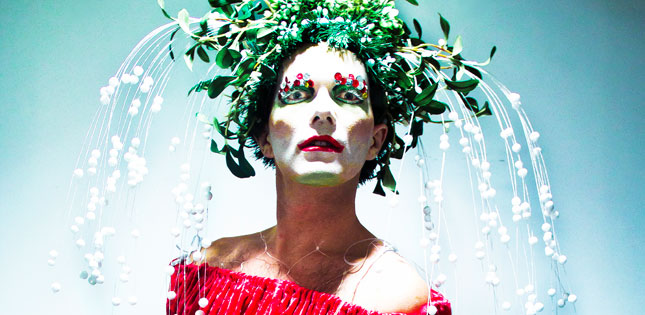 Judy (Taylor's preferred pronoun for judy-self given his feelings on gender identity) often takes songs, re-adjusts them, camps them up, or camps them down for humorous or political effect. The highlights were when Taylor decided to take cock-rock anthem "Snakeskin Cowboy" by Ted Nugent and then sentimentalize it unto torch song territory while encouraging the crowd to dance like it was their first gay prom. That's the kind of inversion I'm talking about.
It was really entertaining for something that Lauren and I decided to attend at the last minute. There were burlesque dancers and covers of Nina Simone but the highlight was when the thundering drums of Brooklyn United Marching Band blazed through and offered a 50-yard line ready version of Joy Division's "Love Will Tear Us Apart."
As a taste of the energy that the band brought, here's a clip of them doing "Higher Ground."