Last Night in Soho
Format:

Film

Date Seen:

2021-10-30T06:59:22-04:00

Venue:

AMC Lincoln Center - Dolby

Stars:

★★½
I didn't know anything about this movie before coming in. The most I knew were the chief actors, a red and blue palette, and the ad on top of cabs in the city. I thought it was maybe about a modern girl who uncovered the truth about a murder of a sixties-era girl South of Houston Street and #fuckyeahfeminism would right a wrong.1
Not quite. But, like a good Halloween suspense movie, by the time I realized what I was doing, it was too late, and I had wrestle with my dawning understanding of the film amid the chaotic events of the film's climax.
As we watched Cornwall boondocks gamine Ellie (Thomasin McKenzie) receive her admissions letter to London fashion design school, I was thinking, "Man this is slow."
Ellie then arrives in London, has a few tame big city scares, and meets her narcissistic, self-involved, entitled roomie from hell, Jocasta2 . And I was thinking, "Man this is slow."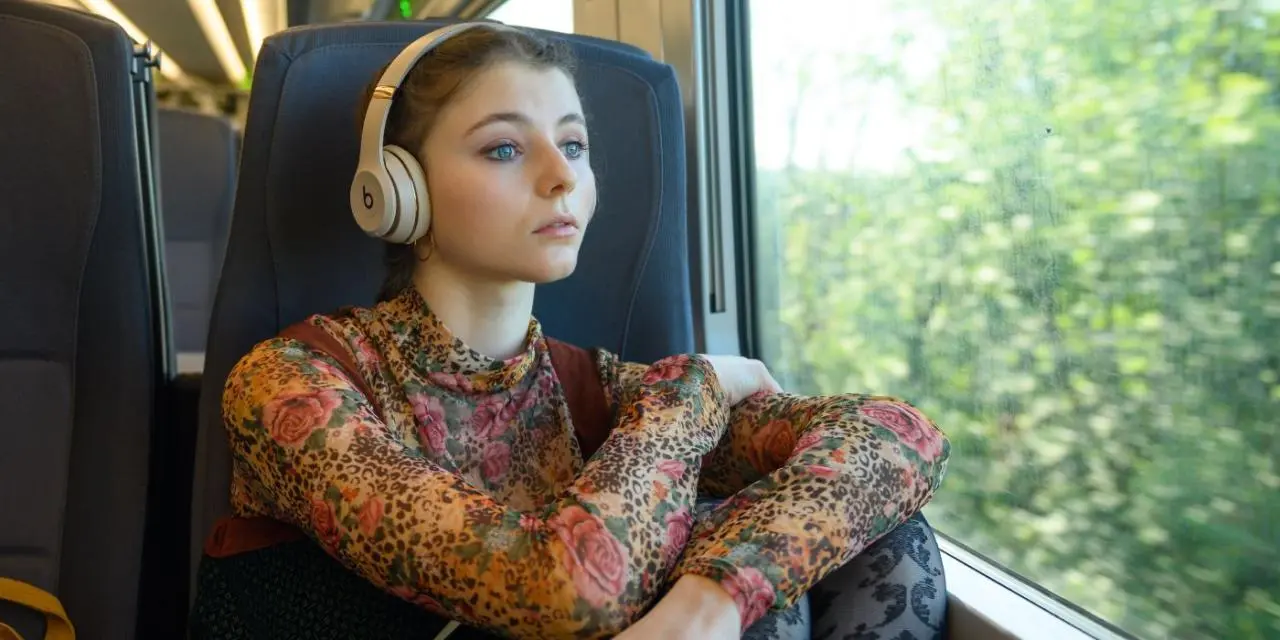 And then Ellie starts having some gloriously-filmed, technicolor dreams of swinging 1960's Carnaby Street involving "Sandy" (Anya Taylor-Joy): a girl who's (curiously also) new to the city and seeking her dreams as a singer in the menacingly seedy demimonde whose peril she underestimates. And, again, I thought to myself, "Man this is slow."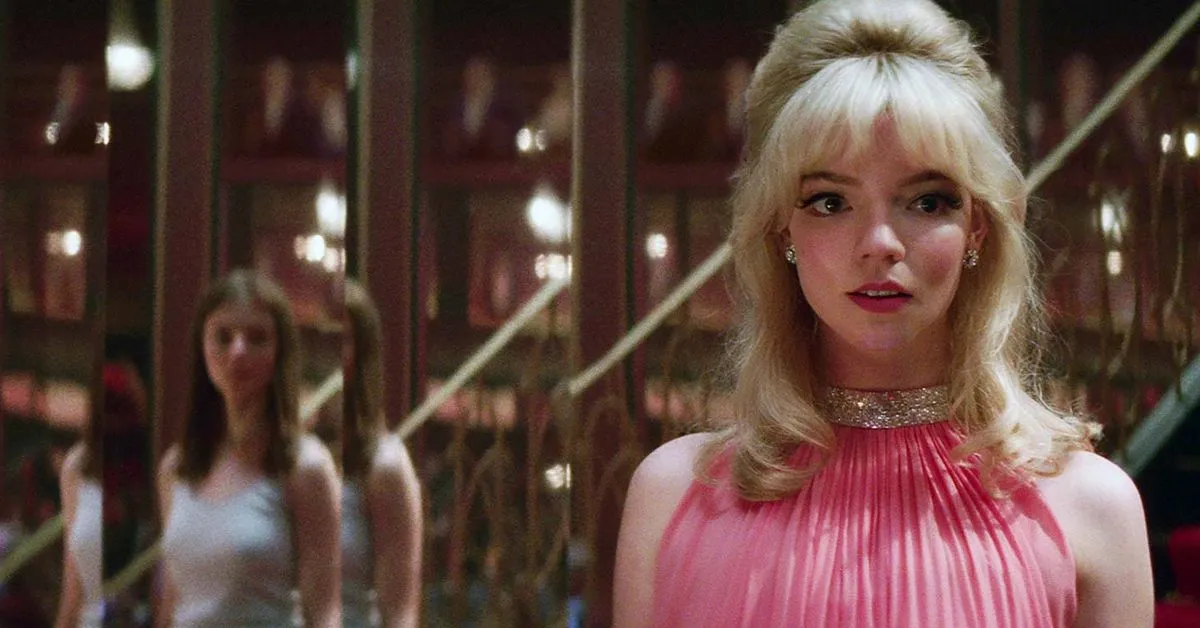 With her dream life being more glamorous, more exciting, and more erotic than her outsider-at-school real life, Ellie starts succumbing to her fantasies, dreams, and spiritual time dislocation. She starts checking out on her time to escape to another time. Her life in bed (not like that) threatens to overcome (not like that) her life outside.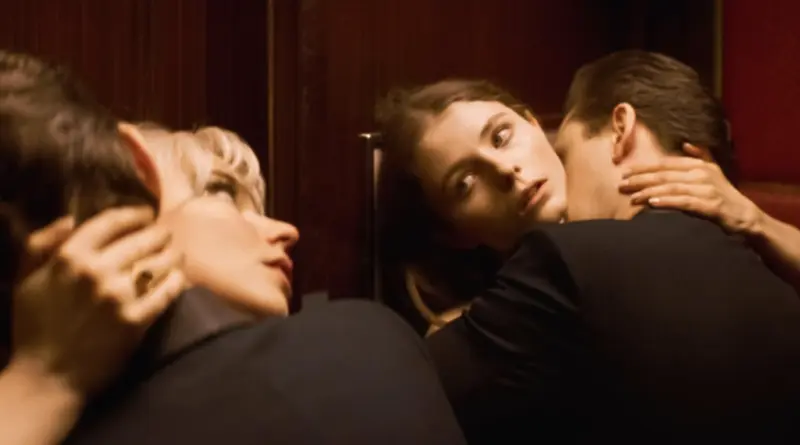 And then I was thinking, "Wait, what kind of movie is this…? It's like Mullholland Drive meets Somewhere in Time…" And then the dam burst.
Ellie wrestles with her sanity (suicide runs in her family). The 60's demimonde is not Horatio Alger; it's heroin and prostitution. Ghosts, beatings, blood, burial alive, being trapped between different times in your dreams while hunted with real-world Elm-street fatal consequences, etc.: a dozen scary and suspenseful ideas crashed from every corner. Then it dawned on me:
"Wait a second: sumptuous colors, female psychosexual horror, long slow boring first half screaming for an editor…I'm watching a giallo horror movie! I'm watching Suspiria, The Wicker Man, or Rosemary's Baby"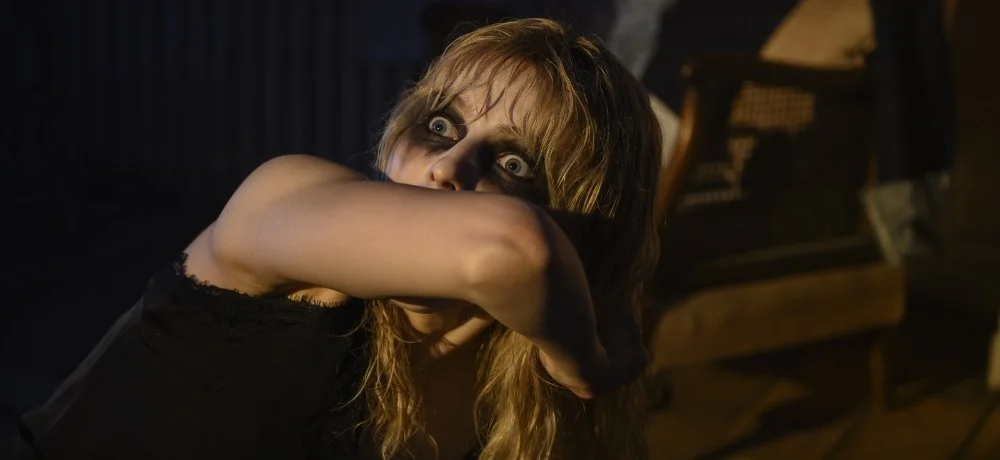 Once my brain realized that, I was onboard, but I was in the film's climax. The beautiful, horrified, petrified-stiff face of Thomasin McKenzie was all over the screen, ghosts, cars slamming on breaks, Siouxsie and the Banshee's "Happy House," big knives, fires, and the unthinkable all began crashing about in a Satanic tarantella.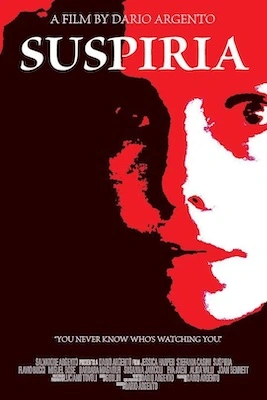 So while the movie was largely boring (giallo always are), the final act spun out in frenetic chaos and the psychosexual suspense was electric.
Performances
Featuring two actors who were doing amazingly well on the cusp of the pandemic (Taylor-Joy: "Emma," "The Queen's Gambit," "…Soho"; McKenzie: "Jojo Rabbit", "Leave No Trace," …Soho), they both gave performances that suggest they'll continue growing in reputation and stature in the (dare we hope) post-pandemic film world. In particular, McKenzie's perfect-O mouth of horror and/or crucified staring eyes filing the screen again and again recalls the posters from Argento films. She clearly knew she was making giallo and did it amazingly well (strong hints of Mia Farrow, Gena Rowlands, and Exorcist-era Ellen Burstyn) well. Taylor-Joy did a wonderful, lissome would-be star of the Soho cabarets. While she has less screen time, she knows how to use the time she has and lets gestures, shorthand, and iconic shorthands cast a ghostly miss of the expanses of time where she is not present.
Direction
For the directorial part, I have to applaud Edgar Wright for making a distinctly English giallo. His use of color, while hewing strictly to the stylistics of giallo, always felt correct and never over-precious. Wright always makes the soundtrack a key feature of his movies (see: Baby Driver) and "…Soho" didn't disappoint (see: Siouxsie, above).
Distribution
I just think the distribution team got flummoxed by the pandemic. When the time for release came after some months on ice, I think the marketing team didn't know how to pitch it (Lean on Taylor-Joy's newfound fame? Lean into the horror? Lean into the sexy?) and whiffed the campaign. Why this wasn't billed as a giallo for Halloween 2021, I don't know. As far as I can tell, it didn't have any competition.
So why only a 2.5 rating? Because, well, it's a giallo. With a long runtime and a lot of filler, it's a long slog to the payoff.3 And while the payoff is good it really doesn't redeem some of the monotony. In this regard, I wouldn't have minded some deviation from the giallo formula.
Footnotes